Fall exhibitions are now on view until November 20th.
・Fall Exhibition "Savoring Cultures"
・Sake Reference Room "Sake Brewing Tools and Machines"
・Sasabe Sakura Reference Room "The Man of Sakura" and "The Fairy of Plants" -Sasabe Shintaro and Makino Tomitaro
Reservation is not needed, so please visit the museum.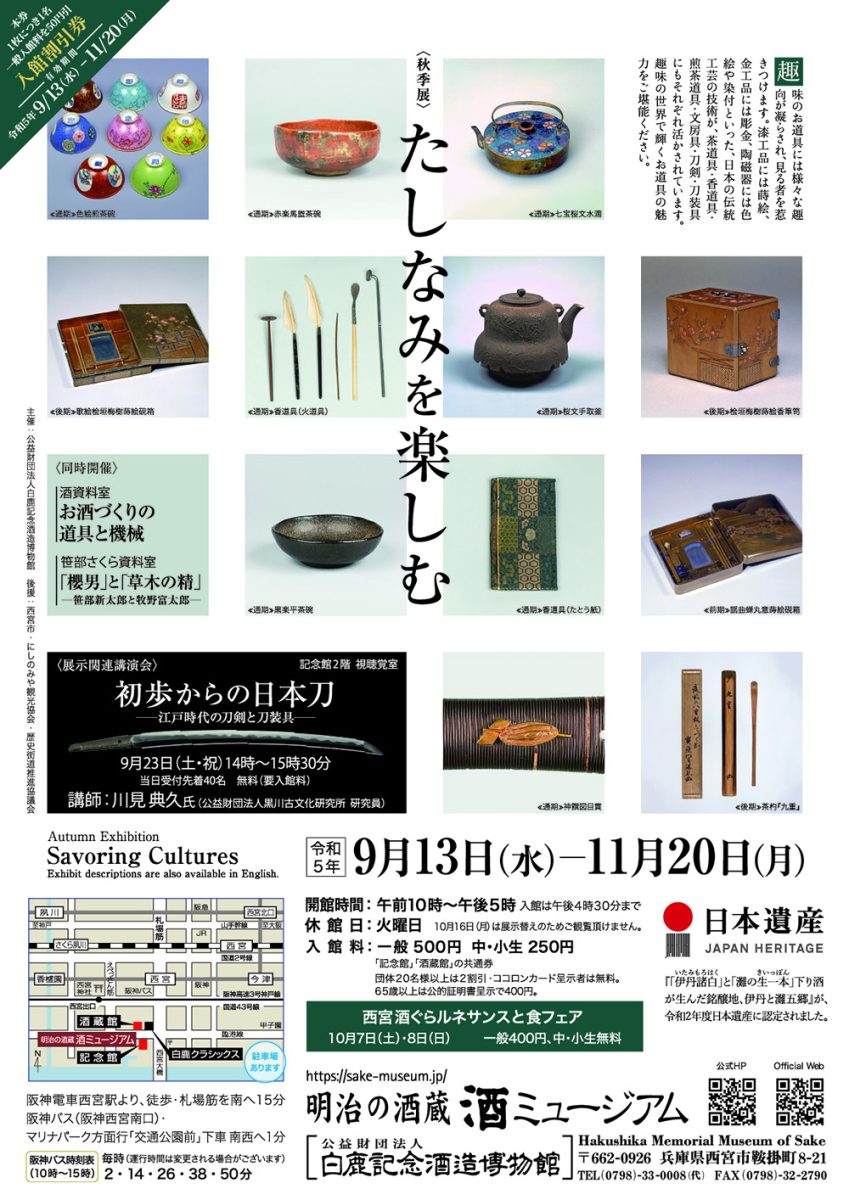 The Sake Museum cares deeply about the health and safety of its visitors and employees. In response to coronavirus (COVID-19) and to support efforts to help reduce the spread of the virus, we have implemented enhanced procedures and guidelines. To prepare for your visit, please read the guidelines attached below.