Welcome! "All about Sakura (Sakura Tsurezure)" is a new page on our new website. A new article will be posted on the 15th of each month, so please check back regularly!
As this is the very first article, we would like to explain why our website about the Sake Museum also features articles about cherry blossom trees (sakura). Sake and sakura are not exactly related, so you may be wondering why sakura is featured on this website. Let us explain.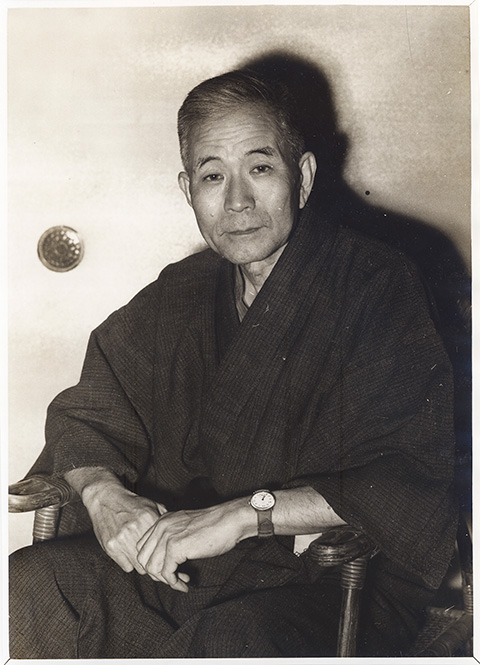 To begin, we must first introduce a man named Sasabe Shintaro. Born in 1887, Sasabe spent his life protecting and nurturing Japan's ancient wild cherry blossom trees until he died in 1978. Sasabe was involved in many famous cherry blossom tree projects and sites mainly in the Kansai area, but also all throughout Japan. We'll introduce these projects and sites one at a time in future articles. In addition to these activities, Sasabe also collected a variety of items related to cherry blossom trees, such as calligraphic works, works of art, books and more. His collection was donated to Nishinomiya City after his death. After our museum was established, the city government entrusted his collection, the Sasabe Sakura Collection, to the Sake Museum.
In our new website, we dedicated this page to feature Sasabe Shintaro and his achievements as well as the history and culture of cherry blossom trees in the monthly articles. In the future, we will delve further into the topics we briefly introduced here; we will provide more details about Sasabe and the reason Sasabe's collection was donated to Nishinomiya City and then entrusted to our museum. If you are curious about Sasabe, and if you are a sakura lover, please look forward to our future articles! We'll do our best to help you enjoy and learn more about these things!
Last but not least, we would like to introduce a character of sakura named Sakurako-chan. She is a fairy from the Sasabe-zakura cherry blossom tree, grown in the garden in Sasabe's former residence in Okamoto (Higashinada Ward, Kobe City), which is now the Okamoto Minami Park. Sasabe-zakura cherry trees were bred by Sasabe when he was 73 years old, and Sakurako-chan doesn't know much about Sasabe before that time. She wishes to learn about Sasabe and other cherry blossom trees with you. Please enjoy exploring the world of sakura with her!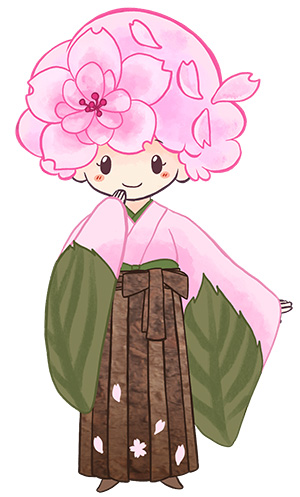 Please look forward to learning more about Sasabe in the next article!