April 1st (Sat.) and 2nd (Sun.) are the "Citizen Days" at our museum when we offer discounted admission. General admission will be 300yen and admission for elementary and junior high school students will be 200 yen during those two days. Please visit us when you come to enjoy hanami in Nishinomiya!
At the Kinen-kan, the spring exhibition is being held until May 28 (Sun.)  The three exhibition rooms are in full bloom with fascinating cherry blossom paintings!
・Spring Exhibition Sasabe Sakura Collection
Painting Cherry Blossom Trees – The Mikuma School's Painting Styles and Techniques –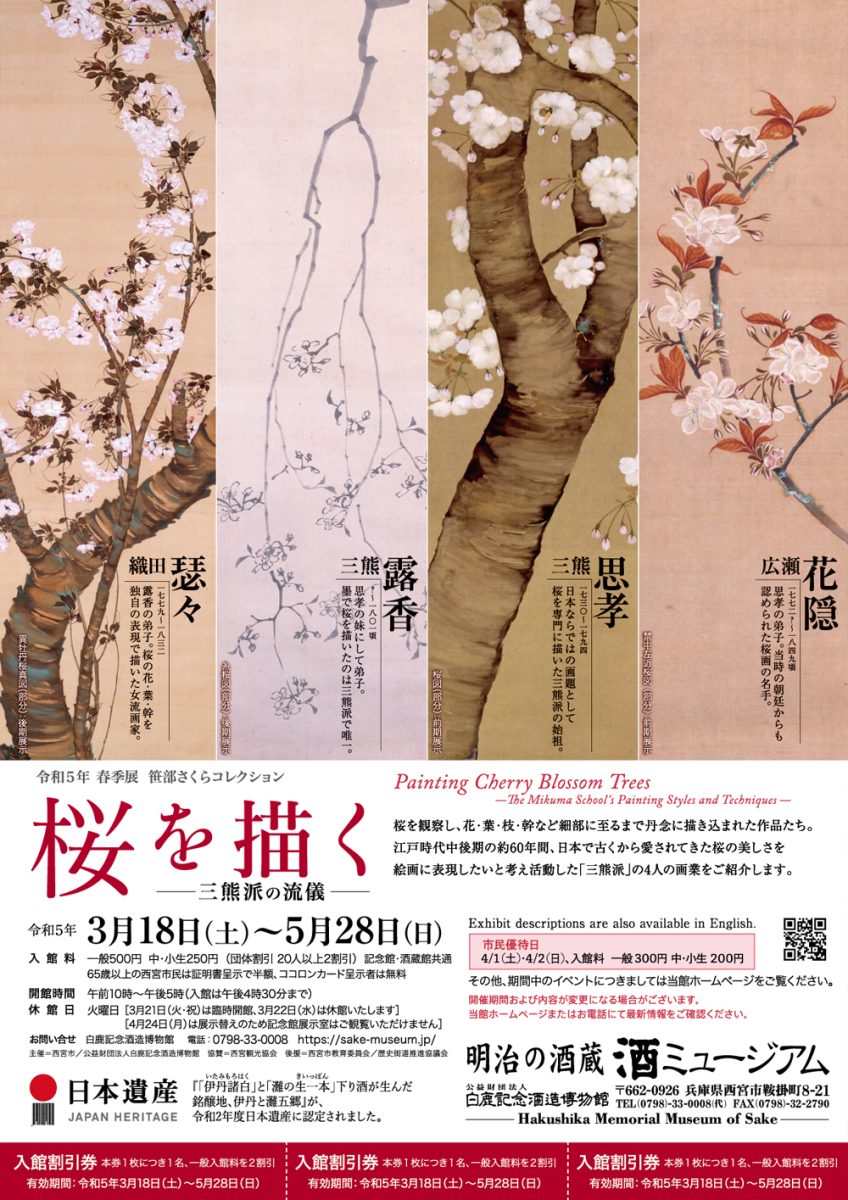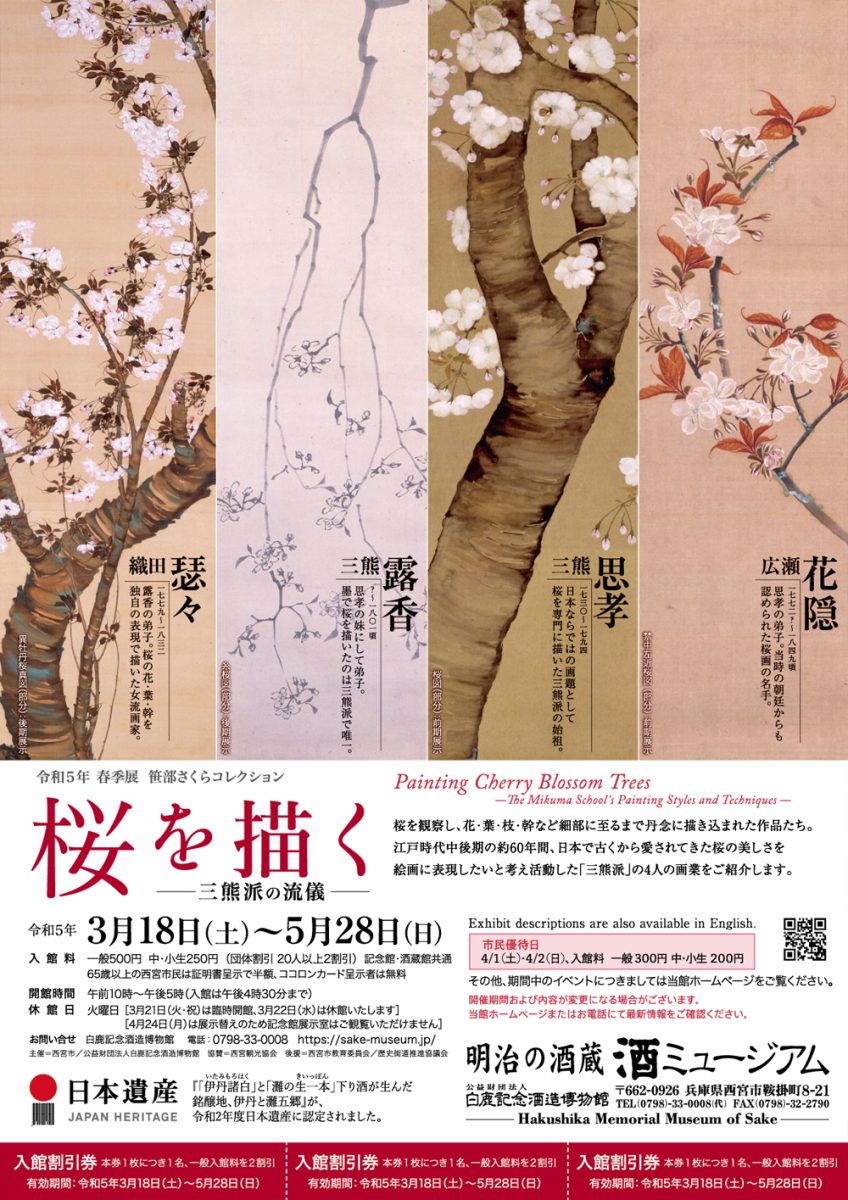 The Sake Museum cares deeply about the health and safety of its visitors and employees. In response to coronavirus (COVID-19) and to support efforts to help reduce the spread of the virus, we have implemented enhanced procedures and guidelines. To prepare for your visit, please read the guidelines attached below.