In the last article we introduced Sasabe's research and his work of planting cherry blossom trees across Japan. This third and final article of the series will look back on Sasabe's life, and will also cover some of his activities in the later years (the planting of the Shōgawa-zakura Cherry Blossom Tree and the erection of the stone monument to show gratitude for the cherry blossom trees that had been cut down and used for lumber.
Firstly, let us explain what the Shōgawa-zakura cherry blossom trees are. They are two cherry blossom trees, over 400 years old, still existing to this day beside Miboro Dam in Shōgawa-cho, Takayama City, Gifu Prefecture.
In 1960, at a meeting called Osaka Club, attended by members of the political and business world, Sasabe was asked by Takasaki Tatsunosuke, the first president of Electric Power Development Co., Ltd. (J-POWER) to transplant a large old cherry blossom tree. According to Takasaki, the large old tree was doomed to be submerged beneath the Miboro Dam upon its construction by his company. Therefore Takasaki was looking for someone who would help transplant the trees, which would later be named Shōgawa-zakura Cherry Blossom Trees, for the memory of the villagers whose village would also soon be submerged.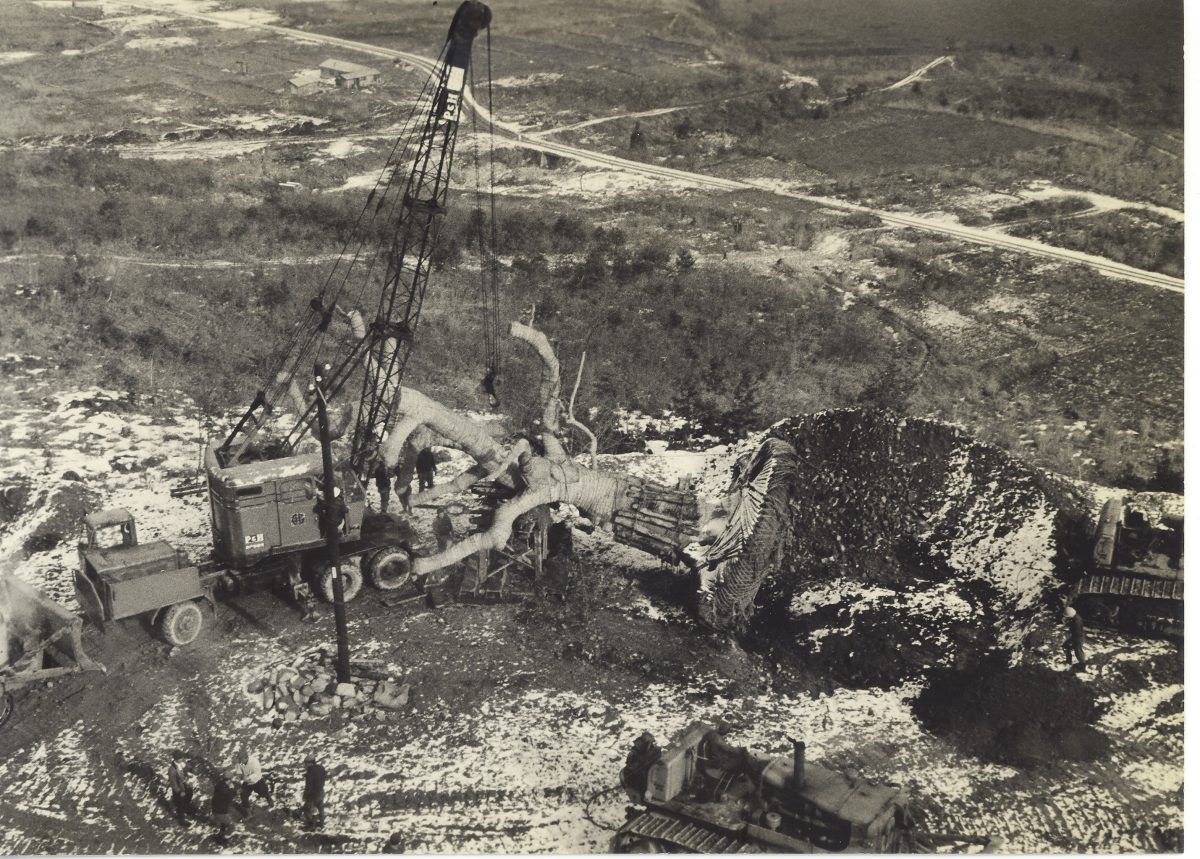 Having been convinced by Takasaki's passionate request, Sasabe decided to help transplant the trees, along with a gardener named Niwa Masamitsu who mainly worked in Toyohashi City, Aichi Pref. The trees were transplanted using heavy equipment which was used for the dam construction. At first, Takasaki was aware of only one large old cherry blossom tree and asked Sasabe to transplant it. During his research in the village, Sasabe found another large old cherry blossom tree, so there became two. The transplanting began on November 15th, 1960, and was completed on December 24th, taking 40 days in total.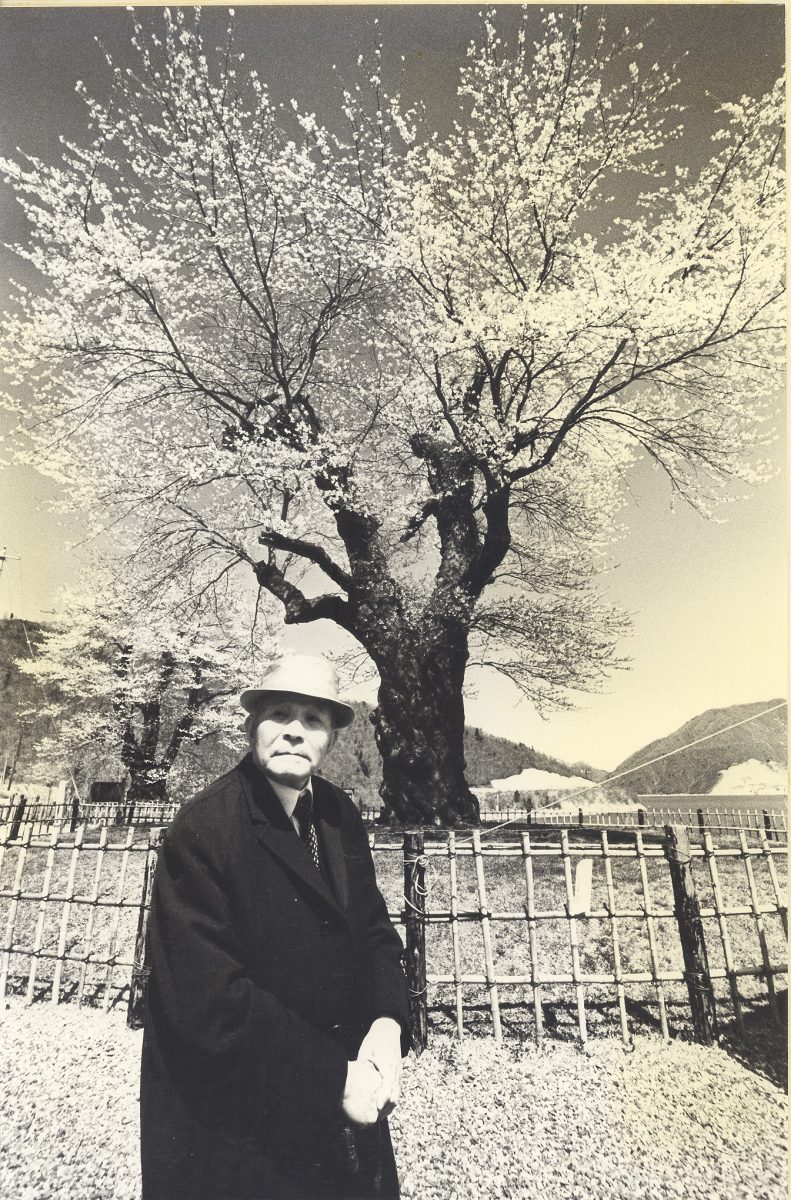 After transplanting the trees, Sasabe carefully watched over the trees until they took root in the soil. Fortunately the trees grew well in their new location and the flowers continue to bloom every spring. (Please click here for J-POWER's website to see photos of these trees).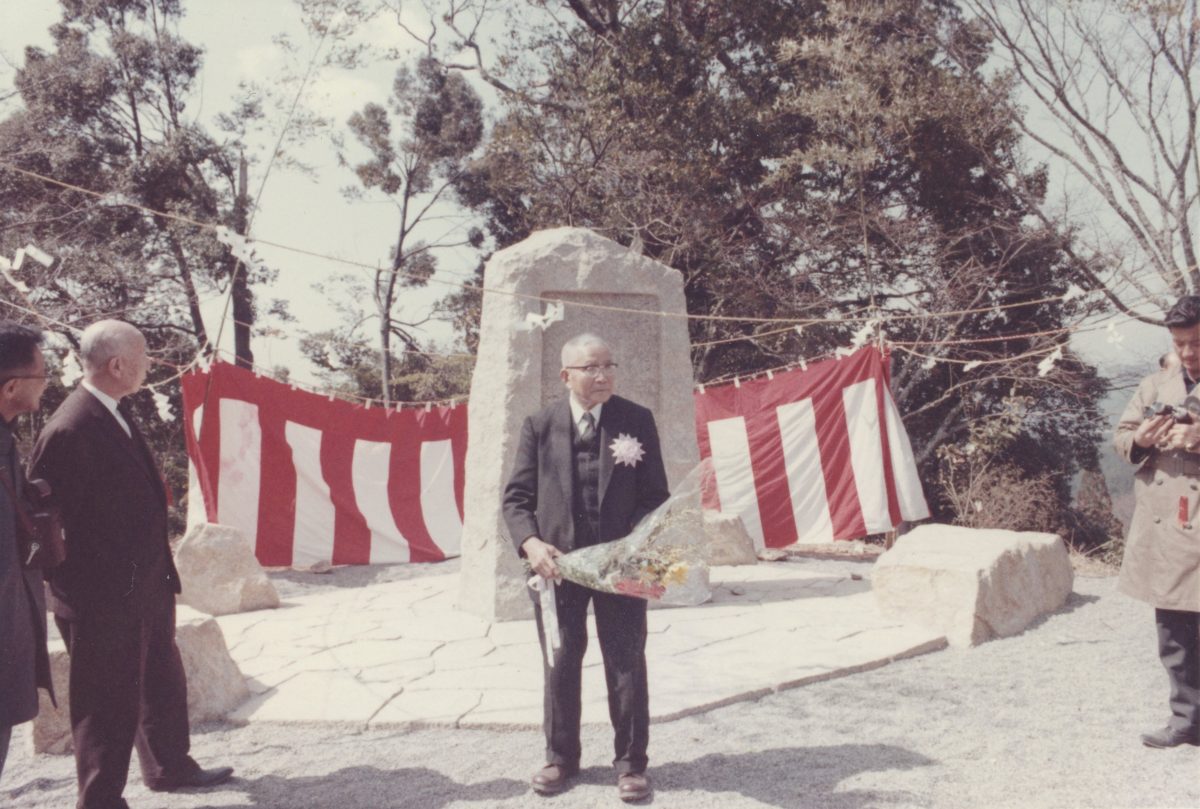 While nurturing famous cherry blossom trees such as the Shōgawa-zakura Cherry Blossom trees, Sasabe began to think that he should show gratitude to the trees that were cut down and used for printing blocks, Japanese drums and other uses. He began planning for a stone monument which he named Shō-ou Monument (literally "Praising Cherry Blossom Trees"), and chose a place near Chikurin-in Temple in Mt. Yoshino, Nara Pref. He began planning for the monument at the age of 75 in 1962 and erected it in 1965. Sasabe prepared it with the help of his longtime friends and used his own funds to purchase the stone. The monument is still there to this day. If you have an opportunity to visit Mt. Yoshino, please try and find Shō-ou Monument!
We hope you enjoyed reading the three-part series of 'The Life of Sasabe Shintaro'. We will take a deeper look at each topic in future articles, and we look forward to sharing future articles with you!