Hello everyone! We would like to let you know that starting this month, the author of "All About Sakura" has changed. The new author majored in Japanese art and other artistic fields, and would like to provide you with a wide range of information about Sasabe's life and the charms of cherry blossoms, in addition to introducing art.
In this third article in a series of four, we'd like to introduce the earthenware that is included in the Sasabe Sakura Collection.
As mentioned in previous articles, Sasabe collected items related to cherry blossoms for the purposes of deepening his own knowledge of cherry blossom trees, and for networking – connecting with others to glean from their research regarding the trees that existed at the time.
In his autobiography "Sakura Otoko Gyōjyō" ("The Behavior of the Man of Cherry Blossom Trees"), Sasabe stated that, as a collector, not much earthenware solely featuring a cherry blossoms design was available for several reasons. The reasons were as follows: a design featuring cherry blossoms required the potter to have a sense of style, the cherry-blossom-inspired design could only be used for a short period in spring, and the nature of cherry blossoms to fall was shunned for reasons related to luck. Although there were many works with unkin (a combination of cherry blossoms and autumn leaves) patterns, Sasabe refrained from buying those because the main focus of his collection was cherry blossoms.
Among his collection, Sasabe's favorite earthenware was Banko ware made by Mori Yusetsu.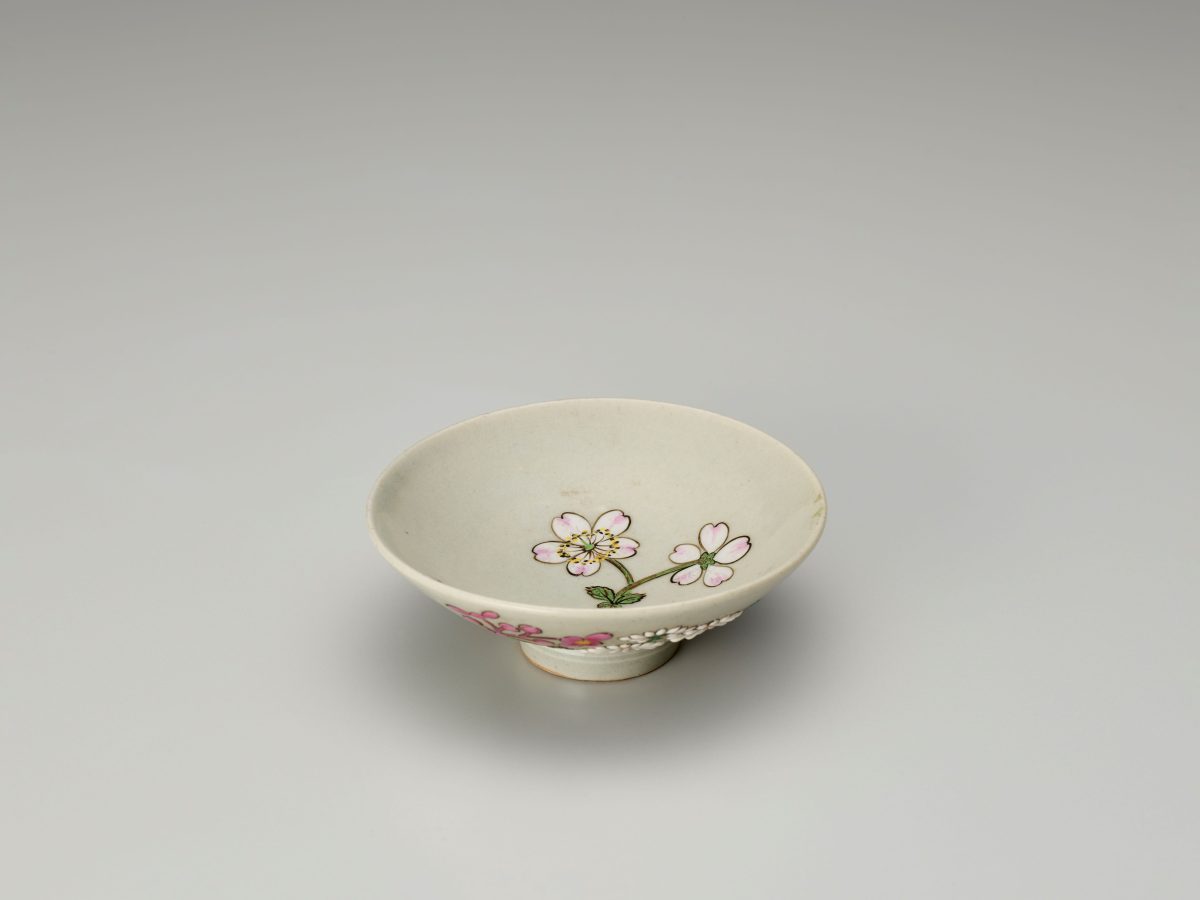 Banko ware originated in Yokkaichi City, Mie Prefecture in the mid-Edo period (17-19th centuries). Yusetsu not only revived Banko ware at the end of the Edo period (19th century), (Banko ware was no longer being produced by that time), but also developed new techniques such as painting with a bright pink glaze. Sasabe liked Yusetsu's designs because the colors he used were similar to the color of real cherry blossoms. When Sasabe purchased "Banko ware Sake Bottle with Cherry Blossoms and a Stream", Sasabe wrote in his collection annex that "the glaze of the cherry blossoms is indescribably beautiful".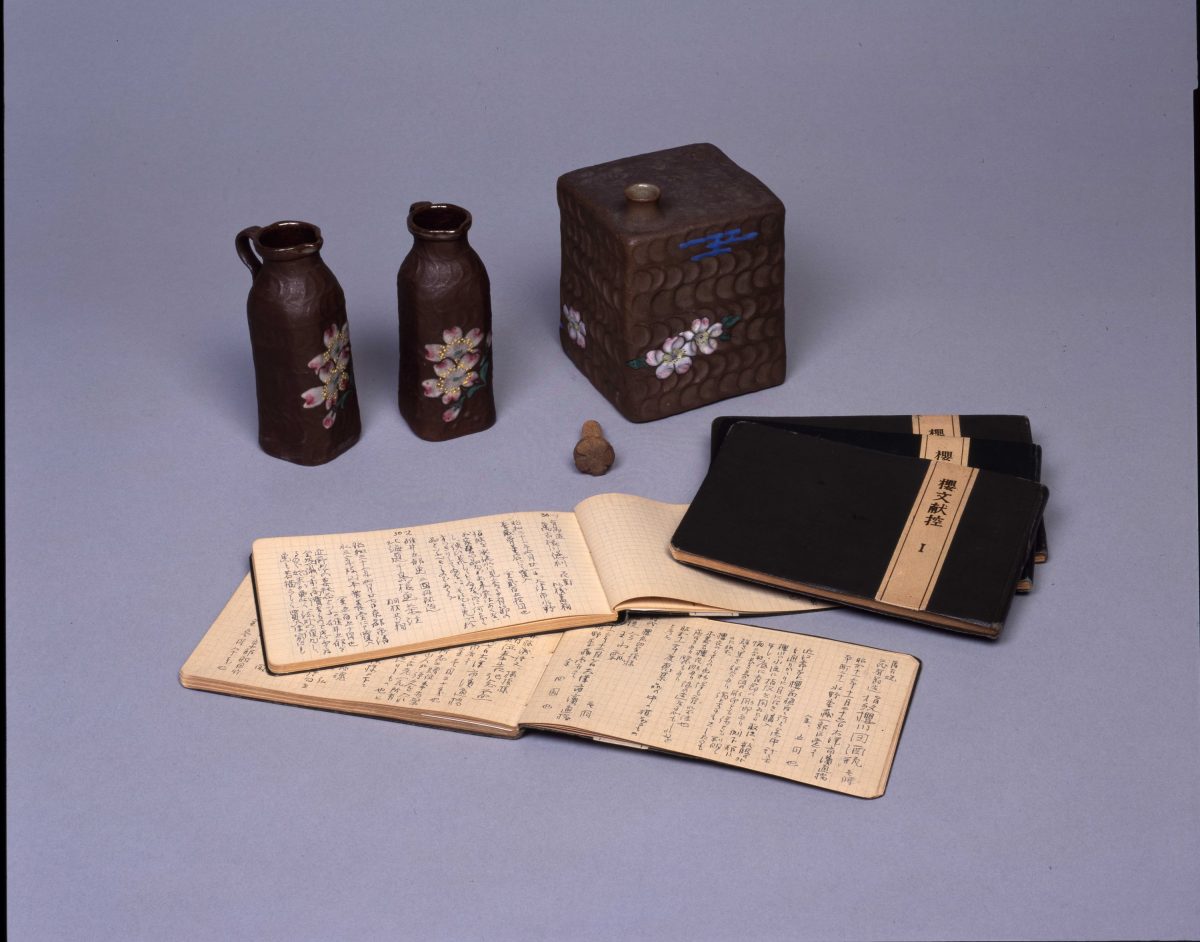 Sasabe also spoke highly of the conception and technique of the glazed cherry blossom painting, as well as a pattern called kanzemizu (swirling water pattern) which was created by fingers. The surface of the vessels are covered with a series of half-moon-shaped indentations made by finger pressure, creating a texture as if cherry blossoms were floating on the surface of the water. The pink glaze on the petals is still vivid, and the luster and gradation enhance the charm of the cherry blossoms.
Many ceramics including the Banko ware introduced in this article are included in the Sasabe Sakura Collection. We will display the items at future exhibitions, such as at our spring exhibition and at various exhibitions in the Sasabe Sakura Reference Room.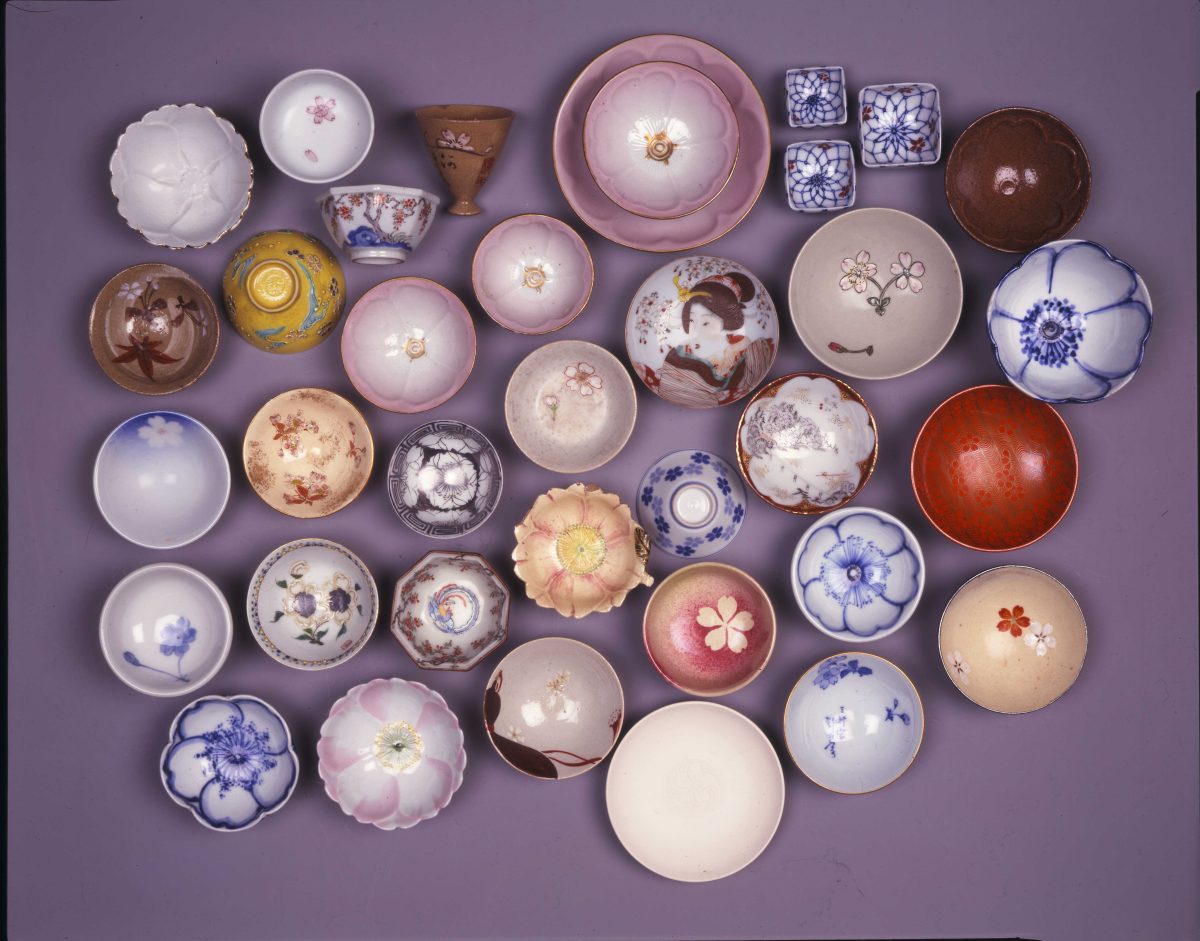 Please look forward to the next article!