Hello! This month, instead of our regular mid-month "All About Sakura" article, we posted a second "Sake Talk" article. The spring exhibition "Sasabe Sakura Collection – The Days of Cherry Blossom Trees" began on March 19, so if you are looking forward to a new article about sakura, please also visit our museum to see this exhibition which features various works and topics of cherry blossom trees.
In this article we will reveal a new connection between sake and cherry blossom trees. The most commonly discussed connection is hanami (cherry blossom viewing). The culture of hanami flourished in the Edo period (1603-1869) when cherry blossom viewing spots were created in every region of the country. Various works of art created during the Edo period depict people enjoying spring by eating and drinking sake under beautiful cherry blossom trees in full bloom. A historical letter written by a sake wholesaler in Edo shows the expectation for the growth of sake sales during the hanami season.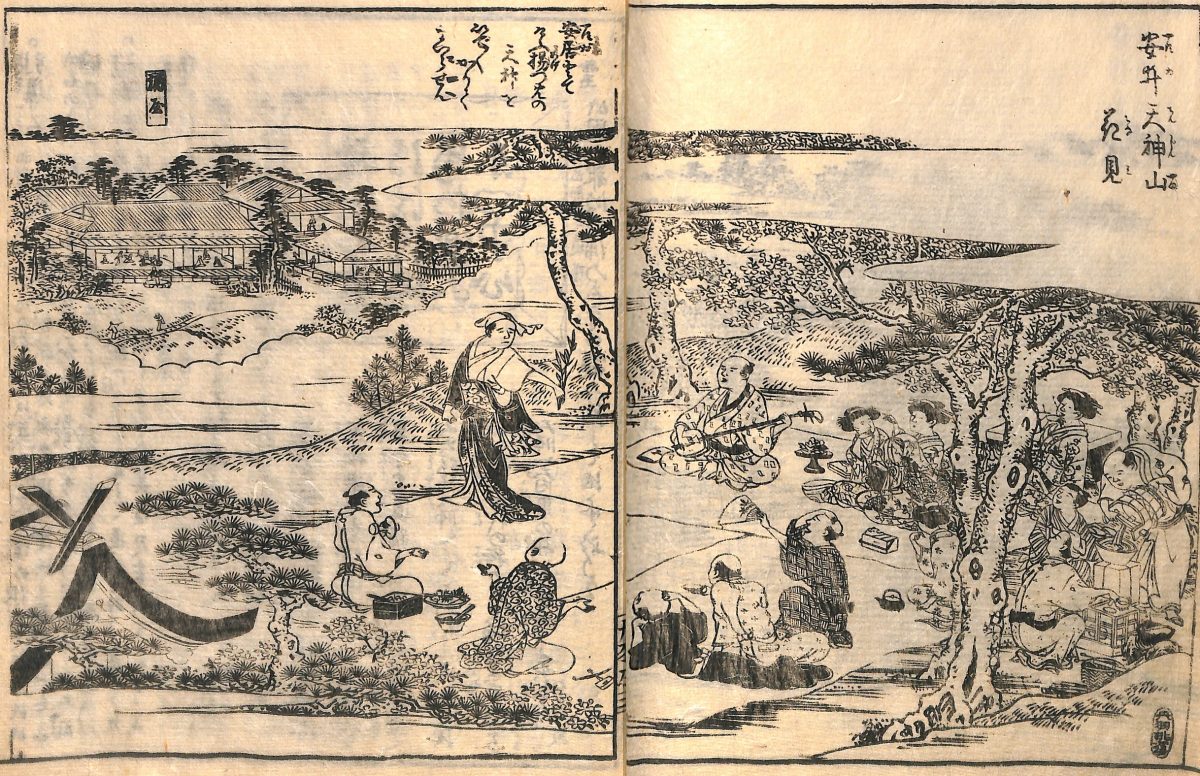 While it is easy to see this connection between sake and sakura, a new connection has recently been found through a historical document owned by the museum. This historical document is an order sheet issued by a sake brewer in the Meiji era (1868-1912) for a stamp. The stamp was to be used for straw wrapping mats for sake casks. The sake brewer ordered various stamps with the brand name "Hakushika" (lit. means white deer) and some other illustrations. He specified that cherry wood be used to make the stamps. Now, let's find out why cherry wood was preferred for making the stamps.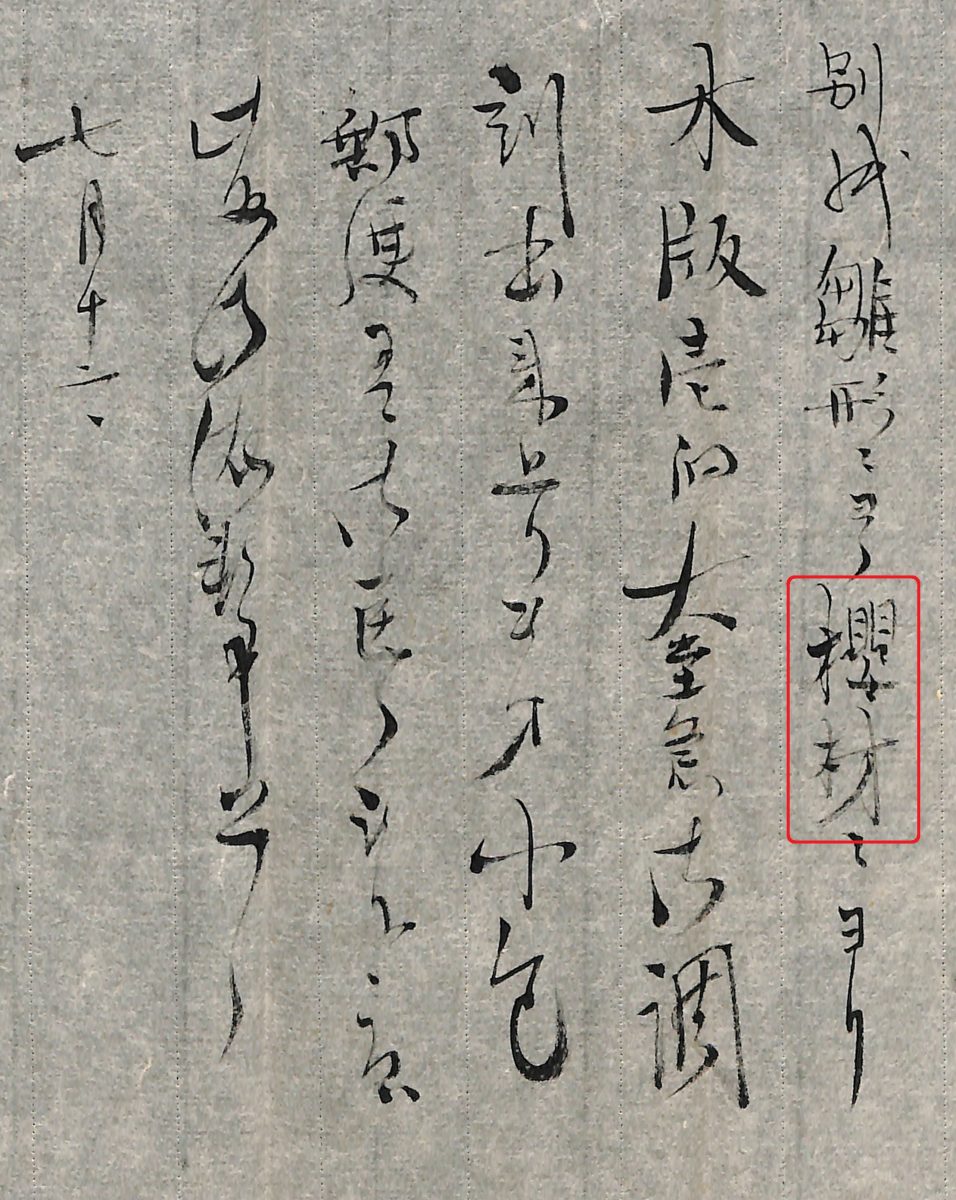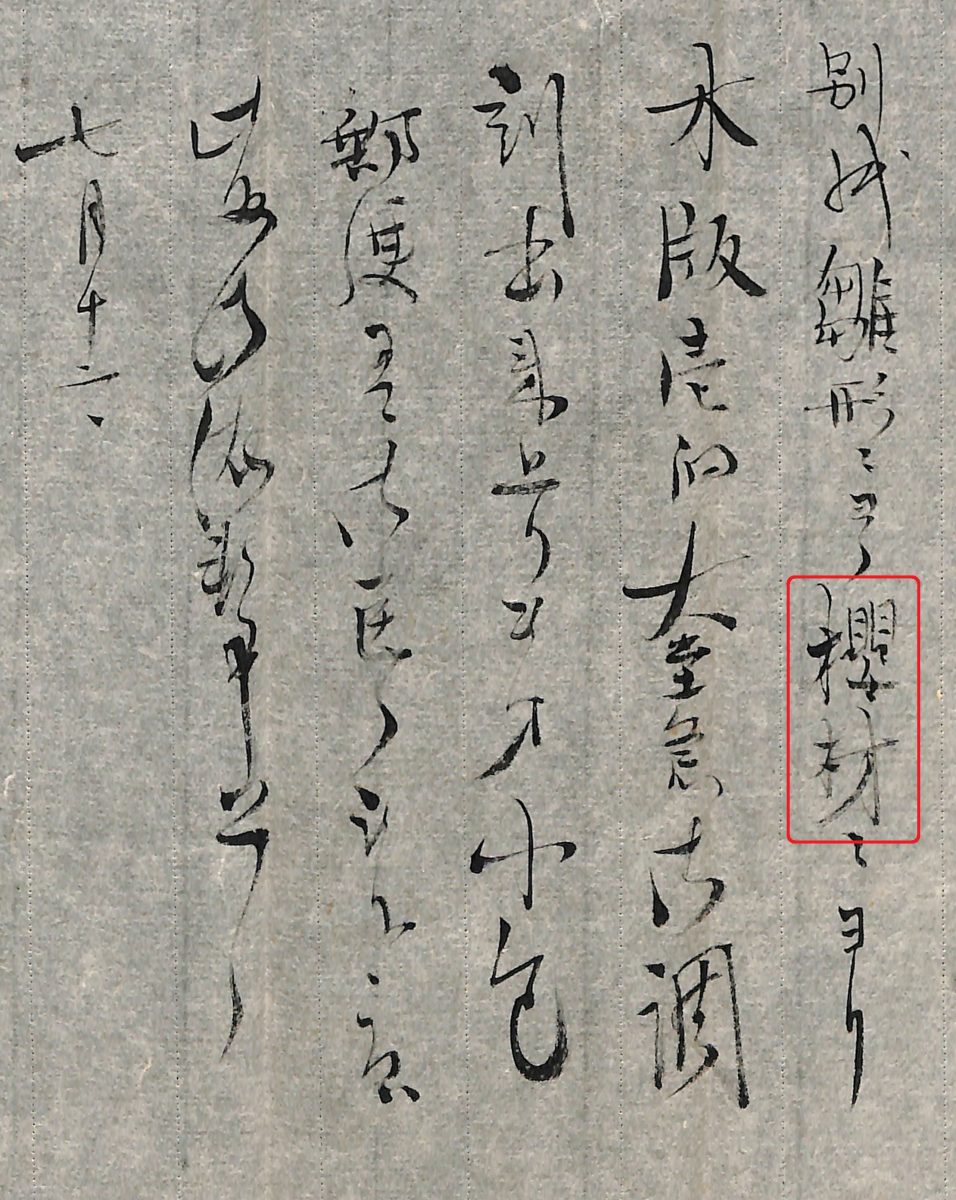 We tend to pay attention only to the blossoms of cherry trees, but throughout history, cherry trees have been used for their wood. For instance, cherry wood was used as building material, for items such as blocks for Nishiki-e painting, because its hardness, elasticity and homogeneity were a perfect match. Wild cherry blossom trees grown in Izu, Shizuoka Prefecture were especially preferred for printing blocks. Cherry wood must have also been a good material for making the stamps for straw wrapping mats of sake casks.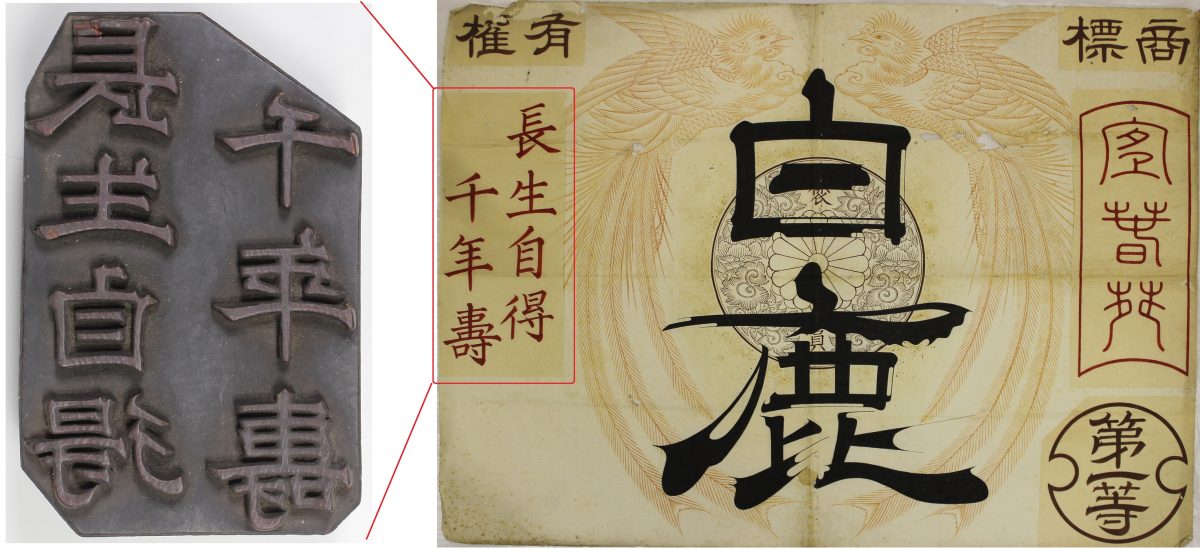 There is a stone monument called "the Shō-ou Monument" which was installed by Sasabe Shintaro on Mt. Yoshino, Nara Prefecture in 1965. We introduced the monument in the "All About Sakura" article posted November 15, 2021. Engraved on the monument is a phrase pertaining to printing blocks: "Due to the incomparable characteristics of the wood, many cherry trees have been sacrificed as printing blocks to pass down the literature and culture of Japan." According to the perspective of Sasabe Shintaro who wrote the phrase, cherry trees were sacrificed in order to broaden the spread of the culture of Japanese sake.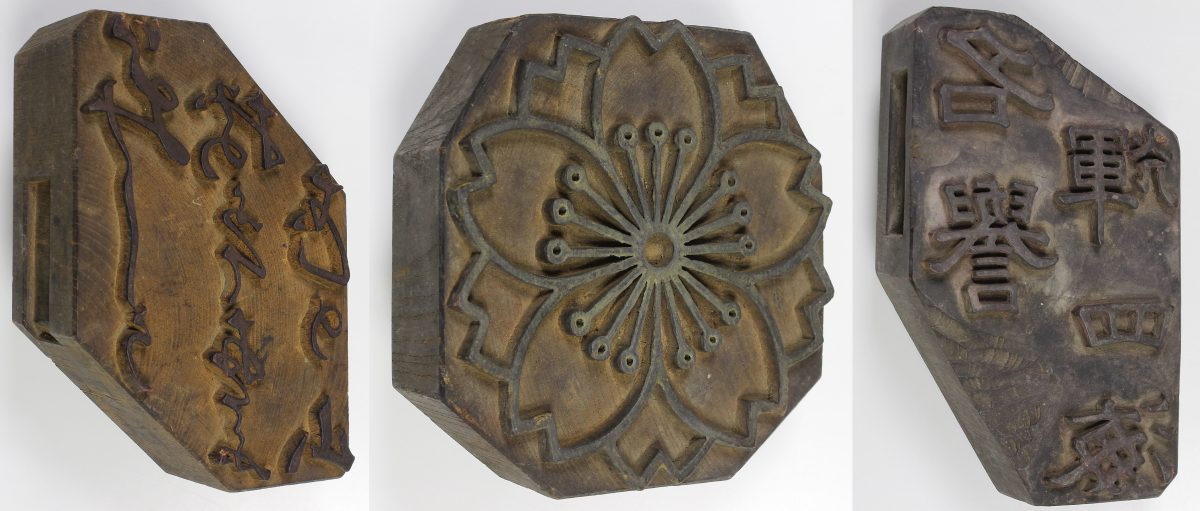 We hope you enjoyed learning about the connections between sake and sakura – a perfect topic for our museum! Please look forward to the next article about sake and sakura which will be posted on the 1st and the 15th of the month respectively on a regular basis.