As you may know after reading the last "All About Sakura" article, Sasabe Shintaro spent his life of over 90 years protecting and nurturing Japan's ancient and wild cherry blossom trees. The upcoming exhibition, 'Sasabe Sakura Reference Room "Let's be Doctor Sakura"', beginning July 21st, will enable the public to know more about Sasabe Shintaro. Through being introduced to Sasabe's lifetime research on cherry blossom trees, the exhibition visitors will get a sense of the joy of researching something in which you are deeply interested. As the school summer holidays will begin soon, we have made the content of the exhibition easy enough for elementary and junior high school students to understand, so please come with your children, grandchildren, nieces and nephews!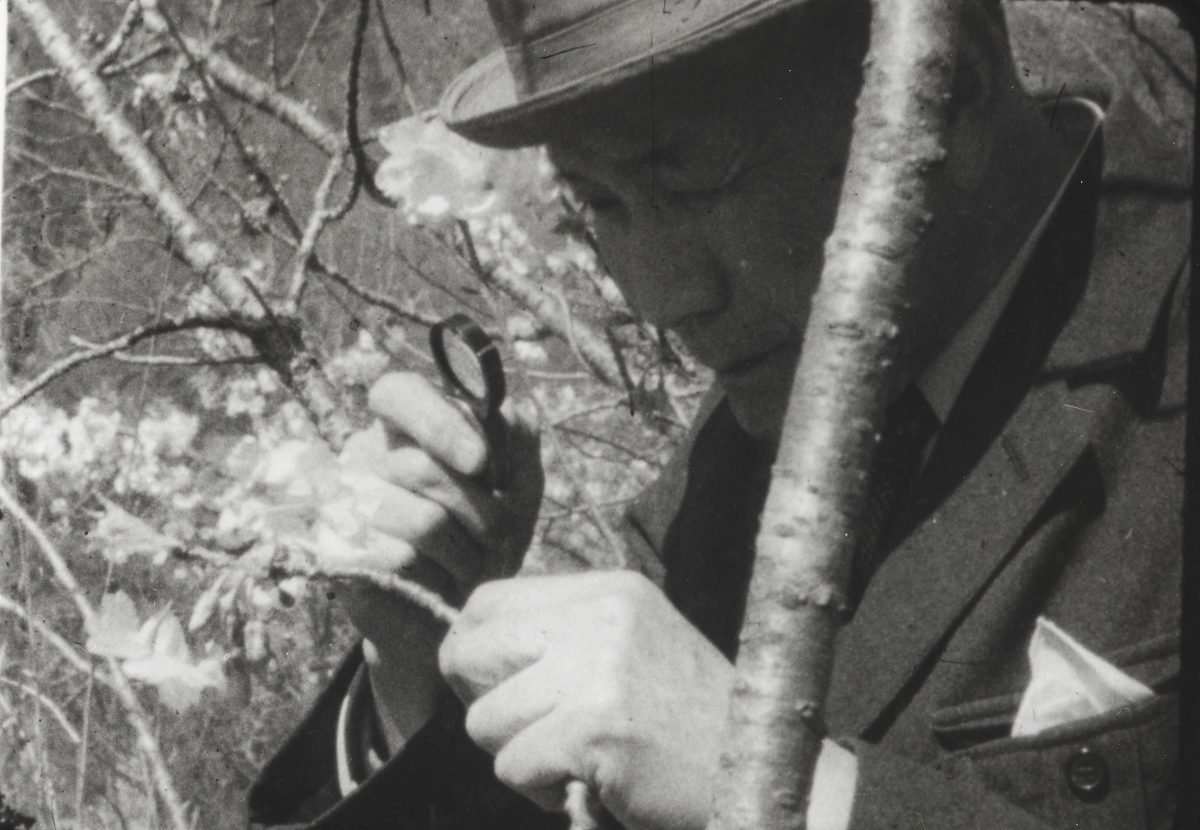 In this post, we will briefly introduce the contents of the exhibition. Firstly, we will introduce some of the famous cherry blossom trees and viewing spots in the areas where Sasabe was involved. In Nishinomiya City (Hyogo Pref.), where the Sake Museum is located, there is an area called Manchidani where Koshimizu Water Treatment Plant is located. Sasabe planted cherry blossom trees at this water treatment plant in 1954, and it is known as a cherry blossom viewing spot today.
Secondly, we will focus on Sasabe's research on cherry blossom trees. Sasabe became interested in cherry blossom trees in his college days, after which he started visiting every region of Japan to observe cherry blossom trees. His observation records share his very interesting perspective on those trees. This year, we had the opportunity to pick some seeds from cherry blossom trees in the way Sasabe recommended in his written record. The exhibit will include many photos for you to enjoy, including the photo of the seeds we picked.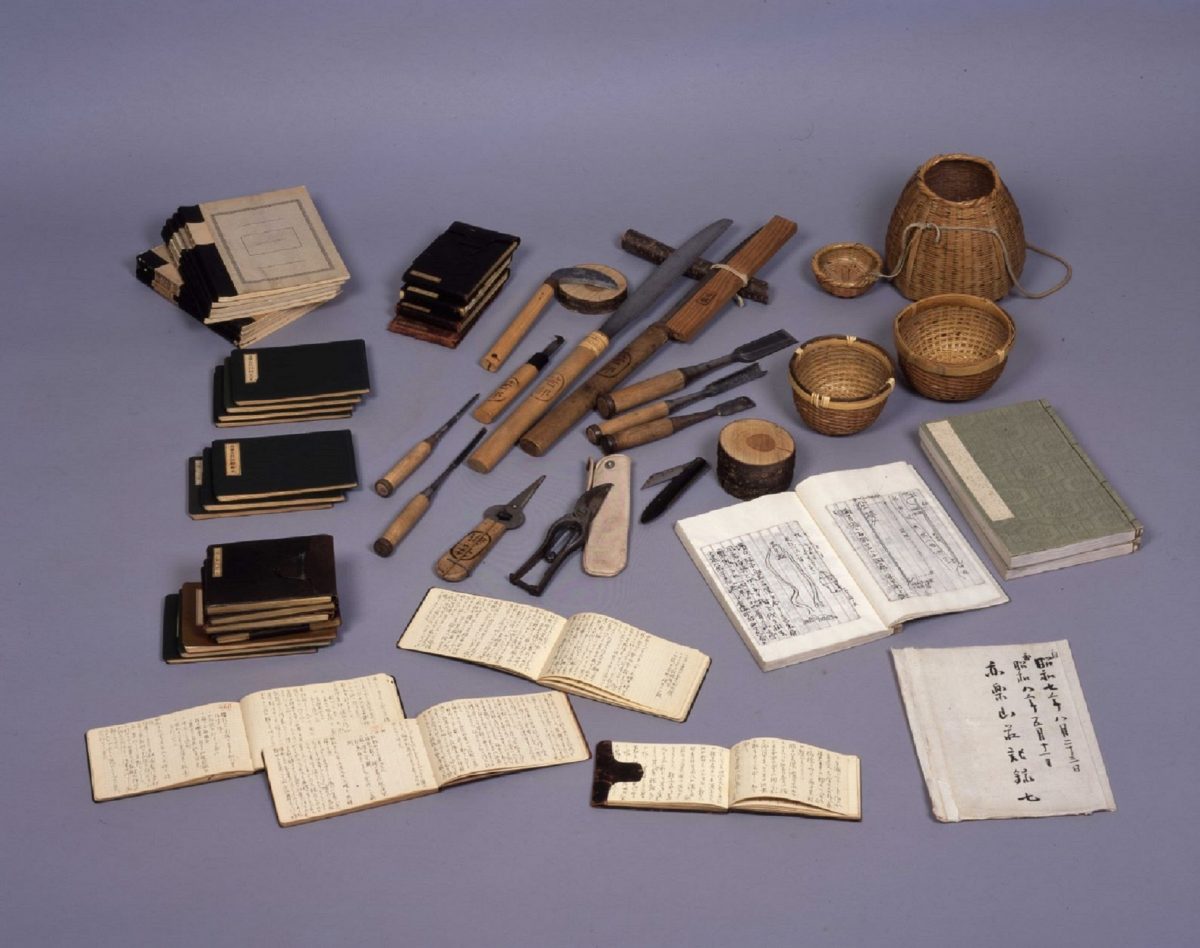 During Sasabe's time, Somei Yoshimo cherry blossom trees were most commonly planted. Sasabe continued his research on cherry blossom trees in order to protect the more uncommon varieties. At the exhibition, we will showcase works of art from Sasabe's collection to introduce the varieties of cherry blossom trees.
Through this upcoming exhibition we hope to evoke the sense of joy of devoting yourself to something you are passionately interested in. We hope that everyone will be able to find something they can enjoy throughout their lives, like Sasabe did with the cherry blossom trees. Please look forward to the next post!