The exhibition of the Sasabe Sakura Reference Room 'Let's be a Doctor Sakura' began on July 21st and is still available to visit at the museum. The exhibition focuses on Sasabe's research of cherry blossom trees. The content is understandable for elementary and junior high school students.
This month's article selected content from the exhibition, focusing on how to pick cherry blossom seeds from trees. We will share about how we used Sasabe's method to pick seeds ourselves.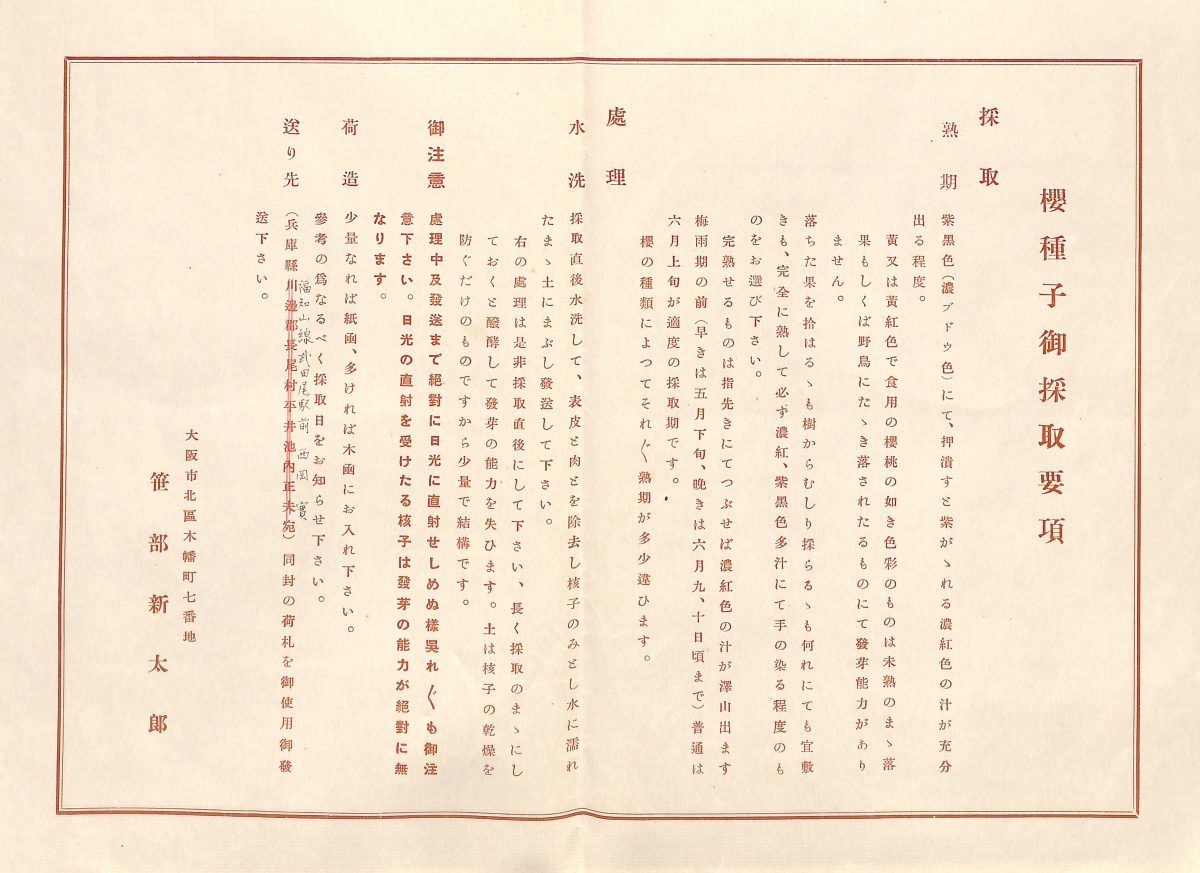 Included in the Sasabe Sakura Collection is a document titled "Guidelines for Picking Cherry Blossom Seeds". Sasabe wrote the guidelines and distributed them to people in every region in order to gather varieties of cherry blossom seeds. The guidelines provided information on how to pick cherry blossom seeds, and included details such as the best time to pick the seeds, and how to prepare seeds prior to transporting them.
According to Sasabe's guidelines, the best time to pick cherry blossom seeds is when the fruit is a dark purple and dark red juice comes out when pressed. After being picked, the ripe fruit needs to be washed with water, the peel and flesh need to be removed from the seeds, and the seeds need to be coated with soil while wet. These were Sasabe's guidelines for preparing seeds before shipment.
We picked cherry blossom fruit at the end of May, when the fruit looked most ready to be picked. The photo shows the pressed fruit with its juice. In keeping with Sasabe's guidelines, after picking, we kept the fruit in a dark room to avoid sunlight.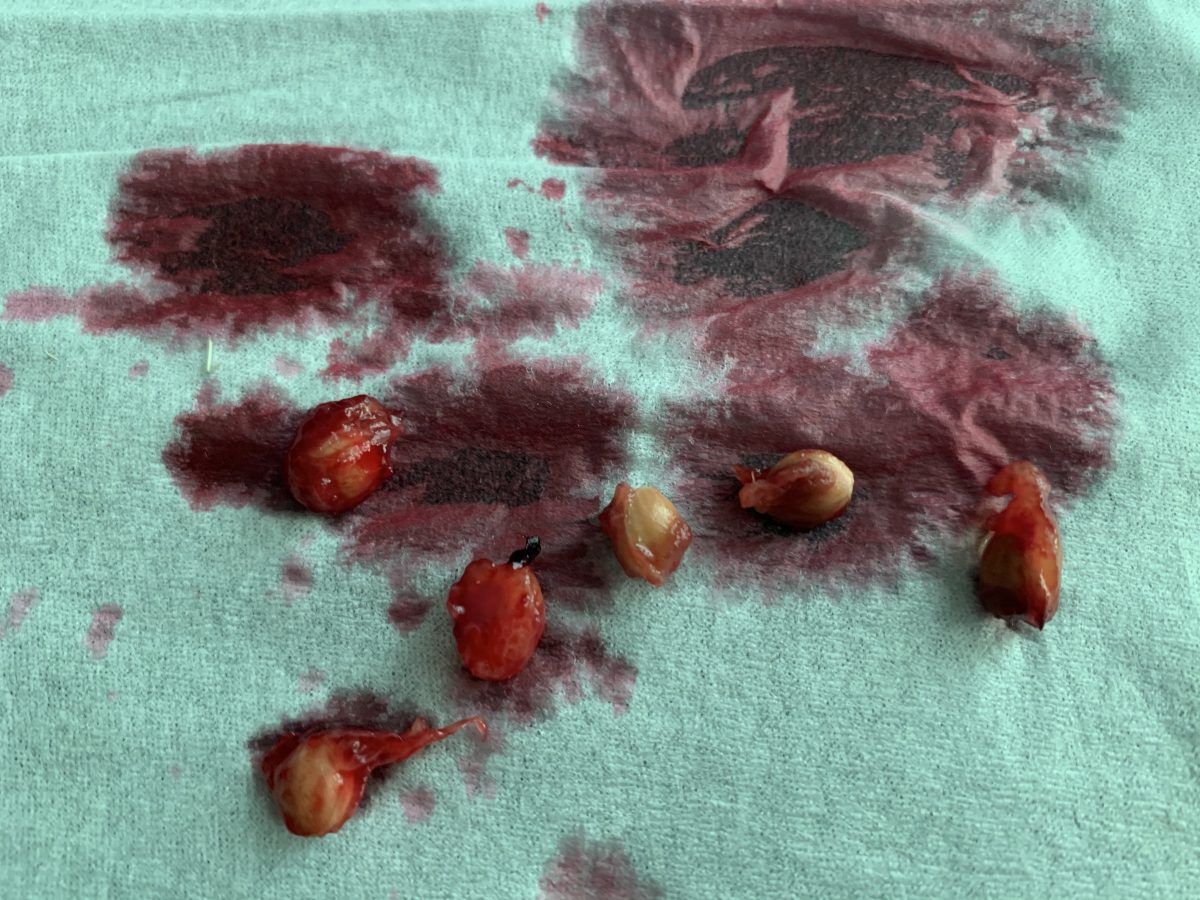 In contrast to regular cherries that are sold in stores, the picked fruits did not have much flesh, but rather were filled with juice. When we pressed the fruit, juice sprayed out. We then removed the peel and flesh from the seeds, washed the seeds and planted them in pots.
After planting the seeds, we reviewed another reference and discovered that it was not a good season to plant the seeds and that the seeds needed to be stored for a certain period before being planted. From Sasabe's record, we discovered that he also kept his seeds in storage for a time before planting them. We will need to learn how Sasabe stored the seeds and when he planted them.
The content we introduced in this column is just the tip of Sasabe's research. Would you like to learn more? More of Sasabe's research is exhibited at the museum, including his method of grafting cherry blossom branches, his method of growing cherry blossom trees, and a map showing the cherry blossom spots that Sasabe visited as part of his research. If you are able to visit the museum you will be able to enjoy Sasabe's research visually.
Please look forward to the next article!